Optimize Kitchen Storage Space to Improve Your Lifestyle
Posted by The Trivae Girls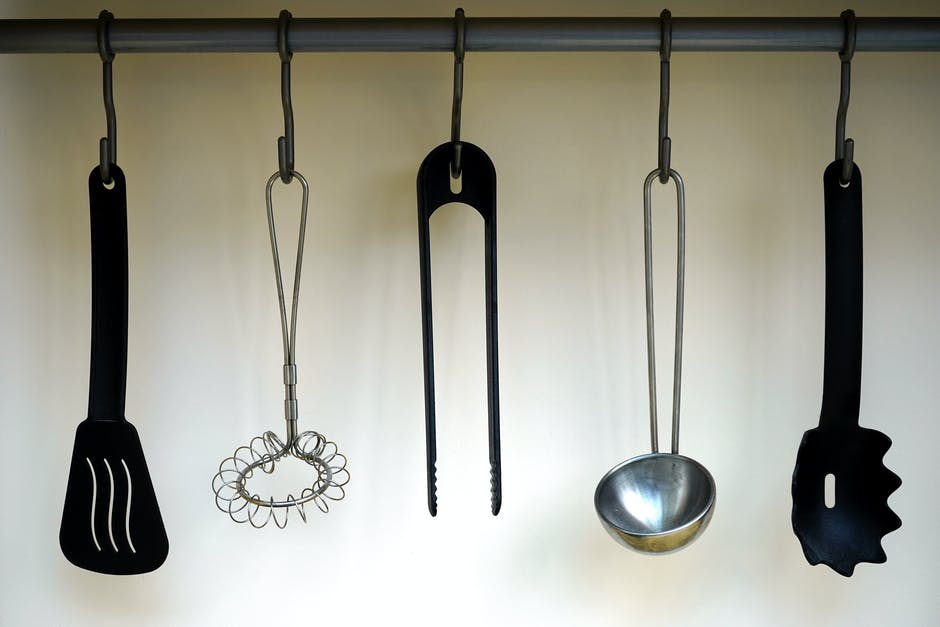 Americans spend over 400 hours in the kitchen every year, but if you're the family cook, it probably feels more like 4,000 hours. And with all the time spent here, plus handling other family duties, chances are, the kitchen is in absolute chaos.
Not only has this mess driven you bonkers, but it's also spread out and grown in size right before your eyes.
Before you're swallowed whole, never to be seen again, trust us... you need to get your kitchen storage in order. 
Read on for our secrets to optimizing your kitchen space, so it looks clean as a whistle and you know exactly where every item lives.
Declutter First
You can't have a lovely head of locks without untangling all the knots first. So you need to put in some work before you can even think about moving to the fun part of organizing.
Decluttering your kitchen will free up so much space you won't even have to think about organizing your kitchen anymore (just kidding, you'll still have to do that part). But it'll be so much easier to see what works once you can actually see the space you've got.
Use Drawer Organizers and Dividers
You're probably sick of your household rummaging through drawers, creating a cacophony of metal on metal. Not to mention, it always looks like a bomb went off in there too!
Usign drawer organizers and dividers will make sure everything has its neat little space, which bumps up accessibility.
As an unexpected bonus, the chances that little Timmy will continue to play the Utensil Symphony will definitely be much lower too.
Think Vertical
If you're wondering how to get more counter space in a small kitchen, then the answer is this: go vertical!
If you've got some blank walls in your kitchen, adding shelves and hooks allows you to store your kitchen items, puts them within reach, and makes the view more interesting.
For instance, a magnetic knife rack will hold your sharpest tools, eliminating the need for a regular knife block, which takes up unnecessary counter space. And when they're not in use, it'll look like an edgy art installation.
Or you can purchase the Trivae kitchen tool, which is one of the best gifts for people who like to cook. This kitchen gadget is excellent for going vertical and reducing clutter!
Add Cabinets and Pegboards
For large blank spaces on your walls, consider adding cabinets and pegboards.
Cabinets can transform your kitchen from messy to neat in a flash. Plus, it'll keep things dust-free, so you won't be embarrassed to bring out the fancy bowls when your in-laws visit.
While you're at it, utilize the insides of your cabinet doors. Some simple hooks or hanging racks let you throw similar things together in one place, such as the mishmash of measuring spoons and cups you've collected over the years.
Pegboards are another way to take advantage of vertical space, but they're more out in the open. Our pro-tip is to place them on the back of cabinet doors, which are usually only used to hide things inside. Then, you can show off your top-notch copper cookware or barbecue tools on the outside.
"Stackables" and "Nestables" Are a Must
Have you ever opened your cabinet, only for everything to come spilling out? No matter how often you've stacked and neatly arranged all the items in there, you know it's only a matter of time until it all looks like a mess again.
Do yourself a favor and get "stackables" and "nestables."
These things either snap together or sit snugly within one another. As a result, you can either build solid skyscrapers in your cabinets or fit five mixing bowls snugly in the space that one would normally take up.
We'll give you another hot tip here: take your organizational skills to a higher level by using adjustable and stackable shelf inserts. You'll thank us later.
Consolidate Your Kitchen Tools and Appliances
We understand that the products sold on TV are uh-may-zing and we hate to be the ones to break it to you. But no amount of organization will help when you simply "must have them all".
Save yourself some room (and money) by consolidating your kitchen tools and appliances. Trust us; this is fantastic for small kitchen appliance organization. For example, get a combination microwave convection oven so you can not only heat up leftovers but also bake, grill, and roast fresh meals.
Our 4-in-1 kitchen tool will be a lifesaver too. You can use it as a lid holder, hot pot holder, cooling rack, or serving/display stand. And we even threw in a bonus for you: it folds up so you can stow it away easily, even in the tiniest kitchens.
Maximize Your Kitchen Storage for Some Breathing Room
Kitchen storage is something all home cooks lament (yes, even those in mansions). The truth is, there's never enough space, but if you do some Tetris-ing, you'll make everything fit oh-so-nicely, which will be a satisfying feeling.
So declutter, think vertically, and consolidate your kitchen tools and appliances. Add smart storage solutions on top, and you'll give Martha Stewart a run for her money!
Then treat yourself to the perfect accessory for your kitchen. Take a look at our reviews and see that we're not just tooting our own horns!